Obama eulogizes Charleston shooting victim Rev. Clementa Pinckney, sings Amazing Grace
I am using the CBC video link because it has more of what was being said prior to the outbreak of song. You gotta let the media file load..then you get the active video....please do watch this....as he decides that he is going to start singing. And I had tears on my face. God..I am so envious of the people of the United States, that they have this man as their leader.
http://www.cbc.ca/news/world/obama-eulogizes-charleston-shooting-victim-rev-clementa-pinckney-sings-amazing-grace-1.3128798
I am not going to say much about this God awful event other than to make my own sort of stupid, not understanding comment.....you can leave now, if you like.
I do not get it. That this is somehow explainable. I will let Jon Stewert speak for me.
See? I jammed out..because if I get started, I will just rant and rant....
I must be feeling better..planning a week or ten day jaunt into the hinterlands. I have been reading a book...Rancher Takes a Wife...and it's a true story about a rancher..no shit, sherlock...and his ranch just south of Vanderhoof. I went Googling...and have set out a route.
I have been trying to figure out to carry extra fuel cans with me..known as jerry cans...and as any four wheelin fool knows...I am going to need some gas, I am thinkin and for sure, I don't want to be standing around trying to find someone to sell me some.
ya gotta have some of them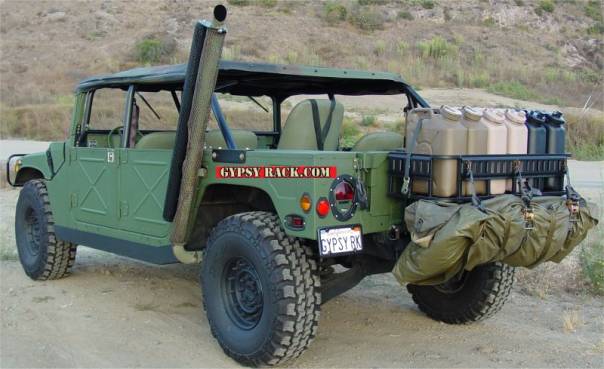 THIS......
So far...although I know exactly what would work, finding that has proven to be a non-starter. This...is what I am looking for. See the can on the left side of the spare? The step on the right is a step..or whatever...the whole thing is held on with a winched down cargo strap. Can I find anything like this? No..I 'could' order this from the guy in Utah that makes them for his shop...but at to me a $500.00 cost...uhmmm. no.
I have them just tied on for taking a pic. c'mmooonnnnnn..someone must be able to help me with this....I am guessing I am going to drive the extra 1.5 hrs into Prince George to Princess Auto and see if they have anything.